Landscaping Services in Prospect, KY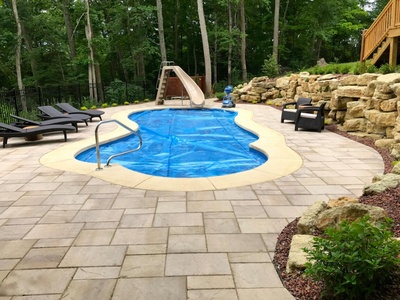 Preferred Outdoor Designs is equipped and experienced to take on a wide variety of landscaping tasks. We can handle any part of landscape design, construction, and upkeep that a property owner requires professional assistance with. As a premier provider in Prospect, KY, we understand the unique requirements of local clientele. We strive to meet their project needs regardless of their complexity or extent to provide them with the landscape they seek and deserve. We are the only contractor you will require for all your landscape-related needs.

Our company provides business and residential property owners with skilled landscape services. We can handle all aspects of landscape design and installation and the construction of a variety of landscape elements and features. Here are some of the services we offer:


Landscaping
Our workforce includes some of the best landscaping professionals in the state - planners, installers, and plant specialists, to name a few. We can take care of every part of any outdoor improvement project, from design to installation and upkeep. Additionally, our in-house crews can install a variety of landscape elements, such as fire features, outdoor living features, waterscapes, and flower beds. If you're looking for a genuinely unique, well-appointed outdoor space, we're the ones to call. We propose Japanese-inspired, tropical, modern, and contemporary landscape themes. Our landscaping professionals will guarantee that your newly manicured property includes all required infrastructure.


Outdoor Living Areas
Contact us if you're considering a project that will convert your outside areas into usable places. We have longstanding experience designing and constructing exceptional outdoor living spaces for private residences and commercial properties. We can create or install a variety of outdoor living amenities, including paver decks, outdoor kitchens, patios, gazebos, sitting walls, retaining walls, and garden steps. We can design any theme or aesthetic you like, or you can pick from the standard design alternatives such as Modern, Old World, Mediterranean, and Zen-inspired.


Water Features
Do you aspire to have magnificent water features installed in your favorite outdoor areas? Our team is here to provide you with the services you need. We have extensive experience designing and installing natural-looking waterscapes on residential and commercial properties. With our services, mini waterfalls, streams, brooks, koi ponds, and fountains are all possible. Additionally, we can create customized unique-looking rock gardens with fountains and ponds in the structures flowing into an artificial stream. We can build child-proof water features for people concerned about their kid's or pet's safety by erecting fences around them or implementing elements that enhance the feature's functioning. We have the necessary workforce and resources on hand to develop water features that will encourage your family and guests to spend enjoyable moments in your home's backyard. We keep practicality in view while planning these areas and various elements.


High-Grade Outdoor Living Solutions
Regardless of the types of outdoor features you need for your residential or commercial property, we can provide you with high-quality, reliable, and timely project completion. We are committed to providing our clients with customized services and work hard to exceed their expectations. Whether you want us to design and build a landscape from the ground up or need some landscape upgrades, we can help with the best solutions.

For details about our Landscaping, Outdoor Living, and Water Feature design and installation services in Louisville, KY, call Preferred Outdoor Designs, LLC at 502-245-3997. You can send us an email via this online form, and we will call you back shortly to discuss your specific requirements. We work closely with you to understand your ideas and preferences before coming up with the best plans and designs.