Outdoor Living Areas in Jeffersontown, KY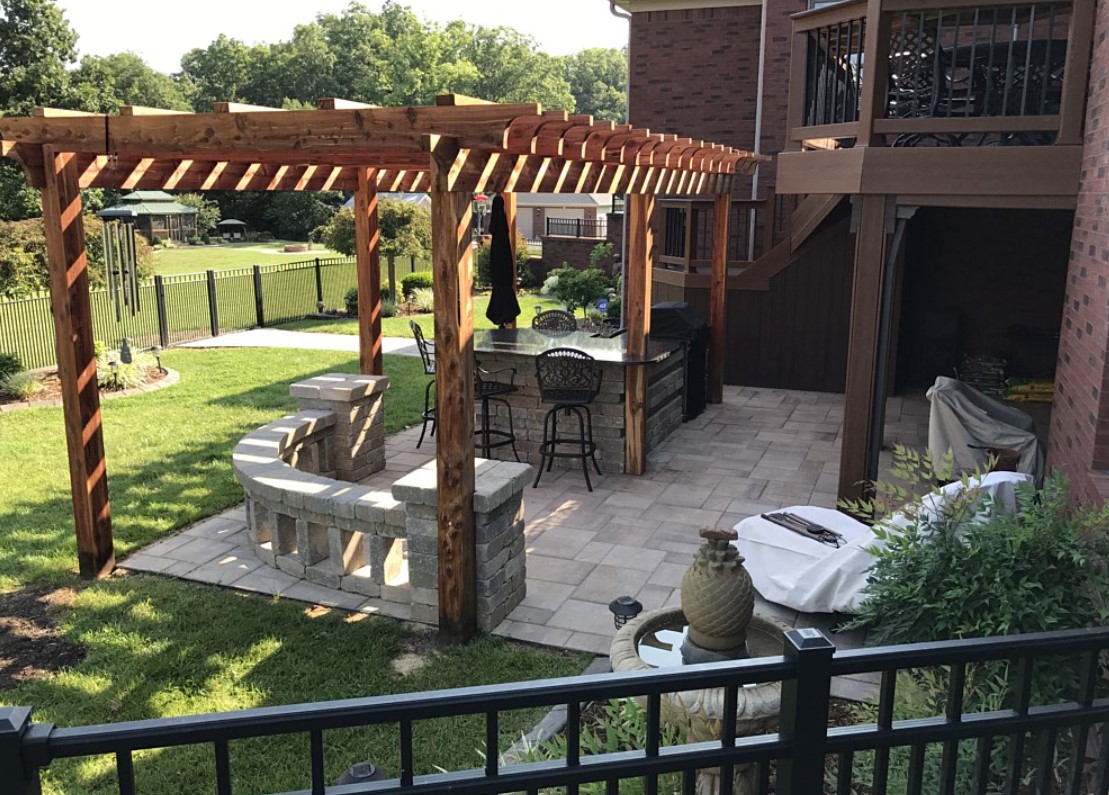 Your house looks more extensive than it is because of its exterior spaces. They make it possible for you to unwind and enjoy yourself with your family in quiet. To get the most out of these places, you must carefully plan them and work with knowledgeable local hardscapers for the installs. We at Preferred Outdoor Designs, LLC, provide top-notch outdoor living solutions.


Outdoor Living
We have years of experience offering hardscaping services in and around Jeffersontown, KY. With a knowledgeable and creative team, no landscaping job is too large or complex for our company. An alfresco space can become a favorite gathering place for friends and family by adding outdoor features like a patio or a custom outdoor kitchen. We can also create practically any setting that our customers want. We have the expertise and skills to design and plan perfect outdoor areas on our clients' properties.

Our team can design and construct stunning outdoor living spaces that are durable, attractive, and practical—all at incredibly competitive pricing. When creating outdoor living areas, we consider the weather and construct features that can endure exposure to the local climate. These structures are also durable and functional in addition to being gorgeous. Our designers plan outdoor elements that impress your visitors and stand the test of time.

Patios, decks, fire and water features, pergolas, and other features are just a few of the elements we design and build. We can also create a brand-new patio or custom-designed outdoor kitchen in your backyard. You can trust that we will meet all your outdoor living needs, no matter the size of the project.


Outdoor Kitchens
In addition to the features and installations we just mentioned, we also design and construct magnificent outdoor kitchens. This is a requirement for most outdoor living spaces. A practical addition, your outdoor kitchen allows you to cook outside and spend quality time with family.

Constructing a well-designed open patio kitchen requires considerable skill, time, and knowledge. We know that planning and aesthetics are the two most critical parts of any outdoor kitchen with an open layout. Our skilled designers have years of expertise in the field, and they can design and plan your customized outdoor kitchen.

They will handle the whole project, from the selection of materials to the final design and implementation. We will also consult with you to discuss the number of seating spaces you need. Depending on your needs, we can also design a shade-providing pergola above your kitchen. Our experts plan and design everything ideally, focusing on design aspects including:
Counter layouts
Storage requirements
Fuel type for cooking
Grill and BBQ placement
Kitchen Island design and placement
Fire feature installations
Outdoor lighting ideas
Seating spaces
Placement of appliances
Other
The outdoor kitchen we create for you will be unique, functional, and durable. We never compromise on the quality or durability, and our clients receive the highest quality services at reasonable rates.


Cost-Effective Outdoor Living Solutions
As part of our budget-friendly outdoor living solutions, we offer comprehensive design and implementation of poolscapes, pergolas, patio pavers, water features, and more. We provide complete services to fulfill your needs and increase the value of your home. Our company uses time-tested materials and products like masonry, pavers, light fittings, brickwork, and more. Regardless of the task size, we are here to assist with the best services within your budget.

Preferred Outdoor Designs, LLC, offers end-to-end outdoor living solutions to our clients in Jeffersontown, KY. For additional information about these services, please call 502-245-3997 or write to us via this online form. We will call you back to consult on your hardscape requirements.