Landscaping
Preferred Outdoor Designs, LLC is a full service landscaping company. We provide a wide range of landscaping services for both residential and commercial properties throughout Louisville, Prospect and Buckner, in the Kentucky region. Whether you are starting from scratch and building a whole new landscape setting or you are updating your existing landscaping; we are the company for you! Our team of experienced professionals including landscape designers and landscape contractors will custom design, install and maintain your landscapes from start to finish. Our expertise is only limited by your imagination.


Transform Your Landscapes
We specialize in turning our client's visions into reality. Our team has the knowledge and the experience to create or transform your landscaping into a beautiful natural looking environment; one that you will be proud of and enjoy for many years to come!

Landscaping makes a huge impact on the overall perception of your property. If you have dull lifeless landscaping your property can tend to give off that impression overall. Let us enhance and transform your current landscapes by creating real curb appeal. Preferred Outdoor Designs, LLC will boost the presentation of your home or commercial site and take it to the next level. Spending a little time and money on your landscaping is a great investment for the future and will preserve the value and aesthetic appeal of your home or business. We will sit down with and design a landscape plan that will make your property the envy of the entire neighborhood. No job is too small or too large for us and we will work within your budget.


Landscaping Services
We can help you design and construct a modest residential garden or plan and design a whole business outdoor environment landscape from start to end. Furthermore, we design and build retaining walls, paved areas, water features, and beautiful outdoor living structures. This service comprises the installation of proper outdoor lighting, flower gardens, and garden walls. We work systematically, which helps maintain your landscape's appearance and health. Our company has the skills, expertise, and knowledge to handle all your landscaping to industry standards and within your budget, so you get value for money every time you hire us. We place a premium on quality, dependability, and economy. It guarantees that every time our clients employ us for large or small landscaping projects, they receive outstanding value.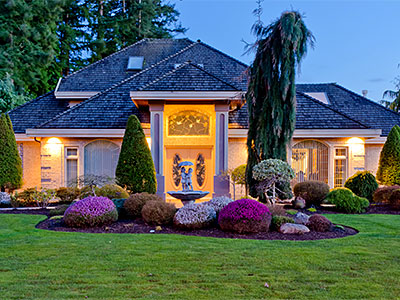 Every project we handle is treated as our own, so we always do our best to give clients outstanding results. The great thing about hiring Preferred Outdoor Designs, LLC is that we offer comprehensive landscaping services, including:


Landscape Design & Build
Retaining Walls
Patios, Walkways, Driveways
Water Features
Outdoor Living
Outdoor Kitchens & BBQS
Fireplaces & Fireplace Pits
And Much More.....

Preferred Outdoor Designs, LLC can complete any landscaping project you may have in mind for we understand that each client has unique tastes and needs. We have the team ready to do the job right and we have the equipment ready to get the job done efficiently and on time. From the planning and designing of the project, to the building and installation, right down to the maintenance; Preferred Outdoor Designs, LLC has it all covered; we are your one stop landscaping shop. Our contractors only use the highest quality landscaping products and materials so that your project is not only stylish and elegant to look at; but it will also be durable and last a lifetime. We pride ourselves on making our clients happy and we do this by providing friendly services with top notch workmanship! Contact us today for more details!