Hardscaping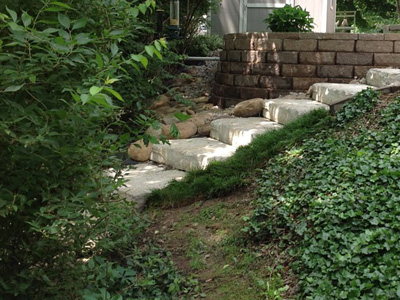 All landscapes are built on a foundation of various hardscaping elements. The goods, supplies, and installation quality all affect how long your landscaping will last. Additionally, functional, and efficient landscapes necessitate appropriate landscape designs and planning.

Design and installation are part of our full-service hardscape offerings at Preferred Outdoor Designs, LLC. Our knowledge in this field enables us to offer our clients in and around Louisville, Prospect and Buckner KY, with high-quality solutions at a reasonable price.


Designs and Plans for Hardscapes
Before presenting our suggestions and ideas, we thoroughly research the needs of our clients to ensure that we have a thorough understanding of their requirements and vision. We ensure that the designs and plans we provide are per your needs. Whether you need a complete design and installation of all hardscape elements or just a few masonry/natural stone accents added, we're here to help.

Every structure we design and build for you will be solid and long-lasting, and we make sure you receive an excellent bang for your buck. We'll educate you about the various products and materials on the market and suggest ones that go well with your landscape's overall design idea. We design and build gorgeous outdoor areas that serve as the perfect setting for your home's architectural features.


Top-Quality Hardscape Installations
The installation will begin as soon as you accept the designs and plans. Our job is to excavate and prepare the ground before landscape installation. We understand how important it is to have flat ground in outdoor areas since we manage all aspects of hardscape design and planning from start to finish. We have invested heavily in purchasing appropriate tools and equipment, both simple hand tools and heavy equipment, in order to perform all our tasks with ease and efficiency.

There will be no flooding in the outdoor areas due to the appropriate grading and retaining wall installations. The hardscaping, such as the driveway, walkways, boundary walls, retaining walls, garden steps, curbing, and edging, is then installed when the site preparation is complete. If the designs include a patio or deck, we will also install them. Our peoples' expertise can never be questioned. Each of our hardscape personnel has undergone professional training and worked on numerous projects in the past. These make them fully knowledgeable about the different hardscaping tasks that clients need help with. By hiring a certified contractor with expert crews, you are always assured of outstanding workmanship.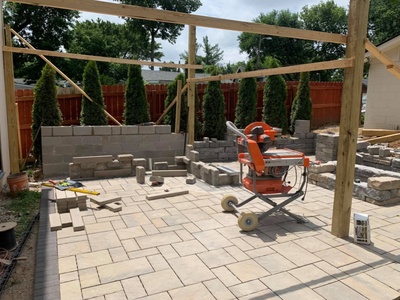 When it comes to installation, we use only the highest-quality materials and equipment available. All our work is backed by guarantees, so you can be assured that we will do it perfectly the first time. As a hardscape contractor we value clients' trust, which is why we strive hard to be fully accredited and certified by hardscaping organizations.


Costs of Hardscaping
Several variables affect the cost of brick masonry, pavers, and other hardscape elements. You will always know what you're getting into when working with us. There are a variety of materials and expenses associated with hardscaping projects, and our staff is here to assist you in making an informed selection about what features, and aspects best suit your needs.

We will complete the hardscape projects on schedule and on budget. Our on-site supervisor keeps a close eye on the project's progress and makes sure that everything is going according to plan. Everything we do is designed to give you the best value possible. We also offer consultation services if you need professional help with any hardscape development and installation project that you need to complete with outstanding results. We'd be very happy to assist you in any way we can and use our decades of hardscaping experience to make sure that you'll get your desired results no matter what your concern may be.

At Preferred Outdoor Designs LLC, we offer comprehensive hardscaping solutions to residential and commercial clients. For more details, call us at this number - 502-245-3997 or drop us a line through this Online Form, and we will contact you soon to discuss your hardscaping design and installation requirement.